I drove to my best friend Amanda's house yesterday.

I've never done that before, even though I've had my driver's license for over a year.


She lives around fifty miles away… down a long, curvy, steep, narrow grade. I think I had too much fun driving down that thing. Back up again wasn't quite as thrilling, though.

We keep in contact by email and get together every couple of months for our "portrait fixes." These generally consist of a lot of pictures… a lot of posing… a lot of insanity… and a lot of food.


Current picture total for yesterday only: 754.




Amanda is one of those people with natural class. She always looks stylish. She can do the coolest poses. She is so much fun to take pictures of.

Have you ever met someone like that before? I find them amazing.


The two of us are notorious for getting a little, um, cranky when we aren't sufficiently fed. So a portrait session must include food (including sugary food) to keep us from going crazy.

Well, maybe it doesn't quite keep us from going crazy… but it helps.


We had grand and glamorous plans for getting dressed up in long, flowy dresses and then taking portraits of each other wading through the sand and water at the riverside. We did get in the dresses, but promptly decided not to put ourselves through the emotional trauma of looking quite that ridiculous on a populous beach.

That is not a decision I regret.


linking the above to: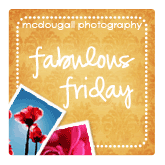 You can check out Amanda's photography here. And since the portraits she took will be (some of) my senior pictures, I guess I'll show you guys a couple…


[editing by me]

So yeah. Another awesome day of portraits (and food!!) goes down in the history of Us. :)